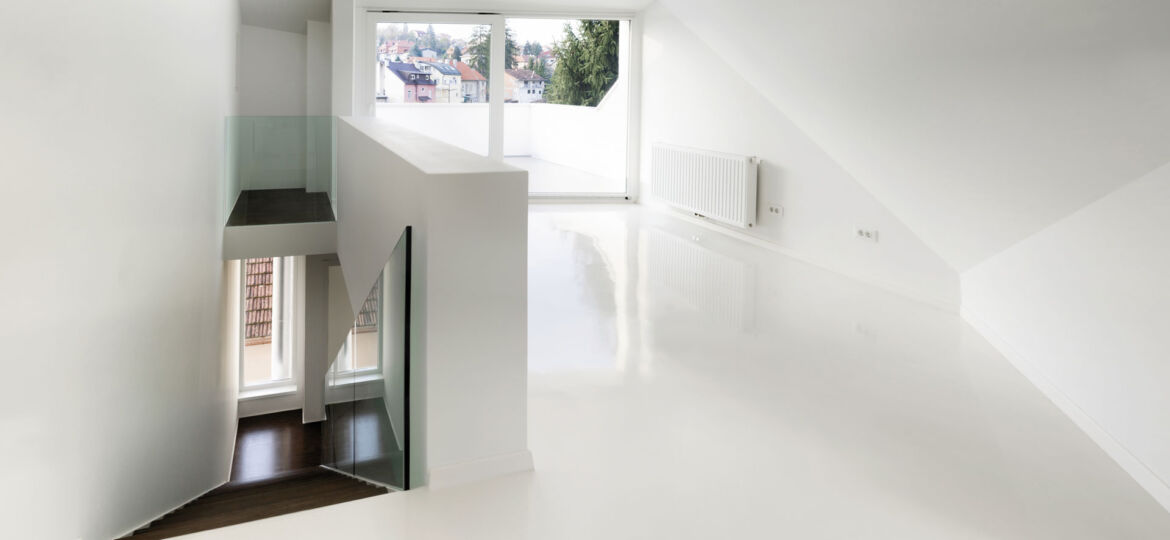 Epoxy flooring is growing in popularity. For property owners in Folsom, epoxy flooring offers durability, safety, and protection. Not only does it provide decades of low-maintenance protection for your Folsom concrete, but it looks spectacular doing so!
Epoxy Flooring — It's Not Just for Garages!
Many people assume that when we're talking about a great looking epoxy floor, we must be talking about a garage, or maybe the floor of a warehouse or hospital. Granted, those are excellent locations for epoxy flooring to prove its worth, but more and more people are realizing the aesthetic appeal that epoxy flooring offers, above and beyond protection and safety. They aren't just limited to garages in Folsom anymore. People are installing epoxy floors in kitchens, foyers, and bathrooms. Just about any concrete floor can feature a vibrant, unique pattern that is laid down and protected by epoxy flooring.
In fact, you can go on Google, Pinterest, Instagram or YouTube and find examples of astounding, jaw-dropping designs – speckled granite, tidal pools, space scenes, choppy seas – even bedrooms where the epoxy floor has an image of a magma flow (the floor is lava)! Many businesses in Folsom have spruced up their retail floors with seamless, marbled gloss finishes over the concrete. You can also peruse the gallery here to see chic designs created by West Coast Epoxy. Truly, epoxy flooring is not just functional, but also elegant!
West Coast Epoxy offers a variety of helpful features with its epoxy floors. Some of those stylish floors benefit from a non-slip finish added to the epoxy, ensuring visitors or employees always have a sure-footed grip. Others use coved flooring in their kitchens to make certain any spills or waterworks are easily contained while they're mopped up. Features like these aren't just for businesses anymore!
Once you see what epoxy flooring can do, you'll want to give West Coast Epoxy a call. We're happy to discuss the designs or images that caught your interest, and how your ideas can be applied to your Folsom home or business. You can also use our online form to schedule a free consultation. Let's see how we can bedazzle your Folsom friends or patrons with epoxy flooring!