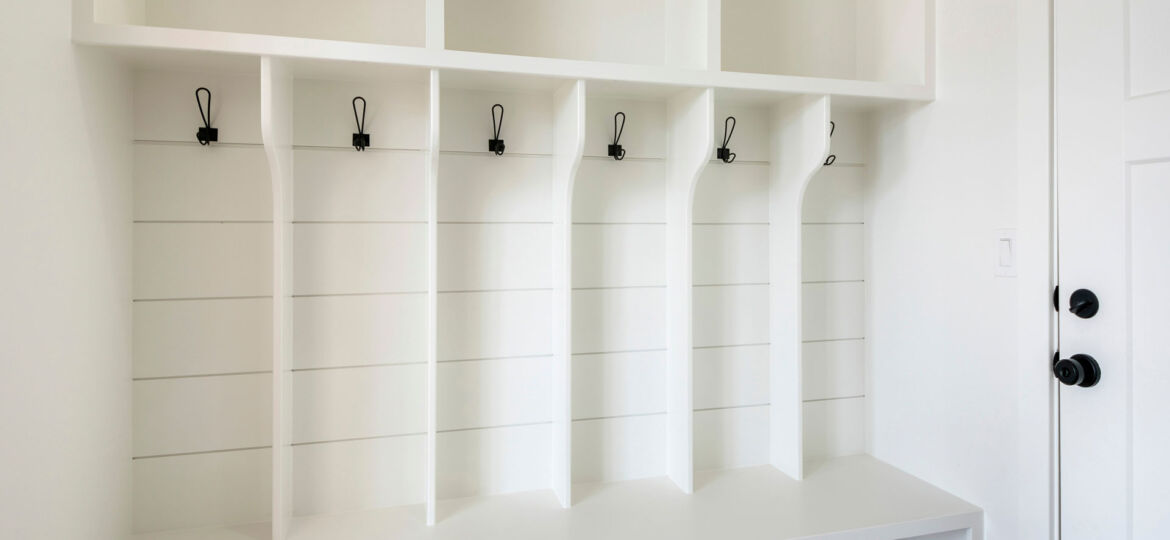 Summers in Roseville are hot and dry, while the winters are cold and sometimes wet. Both circumstances invite dirt, pollutants, and other contaminants into Roseville homes. That's why some homes have a buffer zone called a mudroom. A mudroom is an area where people can disrobe their dirty, outside wear – especially footwear – and put on clean, fresh clothes before they enter the house. This is a proven way of keeping the outside elements from getting to the inside.
Of course, that means the outside elements accumulate in the mudroom. With ceramic tiles, dirt and grime builds up in the grout between your tiles, making them ugly. Regular cleaning of the mudroom helps to reduce that outcome. But cleaning with harsh chemicals or solvents gradually produces a similar effect, wearing away at the grout, seeping in between tile and deteriorating the tile's adhesion to the floor. In time, you might be fighting the tile on your mudroom floor as much as you're fighting to keep the elements outside. Thankfully, there is an option to prevent these problems.
Epoxy For Mudrooms
Epoxy coatings provide a smooth surface for the floor of your mudroom. There are no seams, no joints, and no grout for dirt, debris, or contaminants to exploit. You can sweep and mop all the pollutants away before they can get to your interior. Not only that, but West Coast Epoxy offers coved flooring, which extends the epoxy coating beyond your mudroom floors and onto the walls, keeping dirt and debris corralled as you collect it.
Epoxy coatings are also durable, fully resistant against wear and tear. You can also add a no-slip finish, which proves its worth in wet weather as you don't slip or slide when changing shoes and garments. Another benefit is the customization of epoxy floors. Perhaps you already have an epoxy floor in your Roseville home. West Coast Epoxy can use the same style and color scheme for your mudroom, so that it matches your garage, foyer, kitchen, laundry room, or whatever your preference may be.
Epoxy coatings are a tried-and-true way to improve your Roseville home. Even businesses in Roseville benefit from adding epoxy coatings to similar areas. Would you like to know more? Feel free to give West Coast Epoxy a call. You can also schedule a free onsite consultation using our online form. We're happy to show you all the advantages of epoxy coatings for your Roseville property.