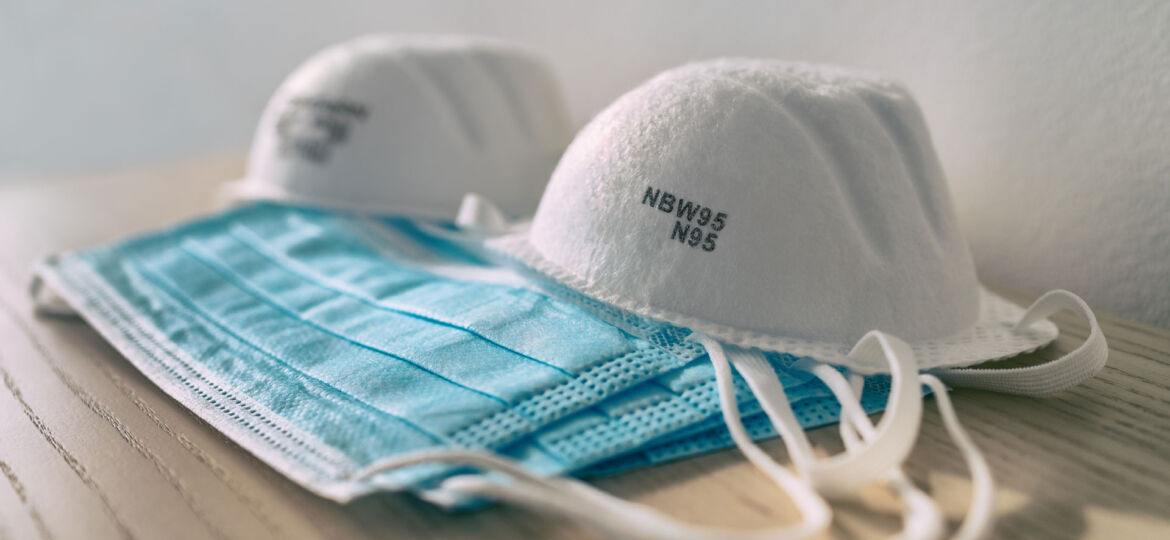 Thanks to the pandemic, everyone in Folsom, the Sacramento area, and beyond are well familiar with wearing masks. Despite being restrictive, wearing masks has indisputably kept us safe. We appreciate that masks filter out particulates in the air that might damage our health, whether they be soot, dust, viruses or microorganisms.
Even before the pandemic turned our lives upside down, West Coast Epoxy made it a practice to wear masks while grinding concrete for smoothing and polishing. We also use clean, properly adjusted HEPA filters on all of our grinding and vacuuming equipment. Why is this so important?
When Fine Things are not Fine
Concrete is a strong, resilient product. On a microscopic level, it's rough and porous, and those pores can hold unseen grime that prevents epoxy from making a good connection with the pores in your concrete. To make sure that an epoxy coating adheres properly, West Coast Epoxy grinds the top layer of your concrete, smoothing it out and freeing it of all dirt and subsurface oils. This process produces a fine dust full of silica particles. Not only does this dust make a mess if left to blow all over, it also creates a health risk. Therefore, West Coast Epoxy puts several measures into effect to collect the dust generated by this process. Our filters and filtration machines are the best available for concrete grinding, designed to capture 99.97% of airborne particles that are 0.3 microns or larger in size.
Take Deep Breaths
After we prepare your Folsom concrete and safely dispose of the concrete dust, we apply the epoxy coating. Of course, the epoxy coating makes your floor look great! It also seals in the silica present in nearly all concrete and prevents new dust from forming due to wear and weathering. So take deep breaths while standing on your new epoxy floor! You'll enjoy the clean, professional look created by a shiny, well-polished floor. Schedule a free consultation online or over the phone to discuss your concrete floor and how you'd like it to be the best floor it can possible with epoxy coatings.