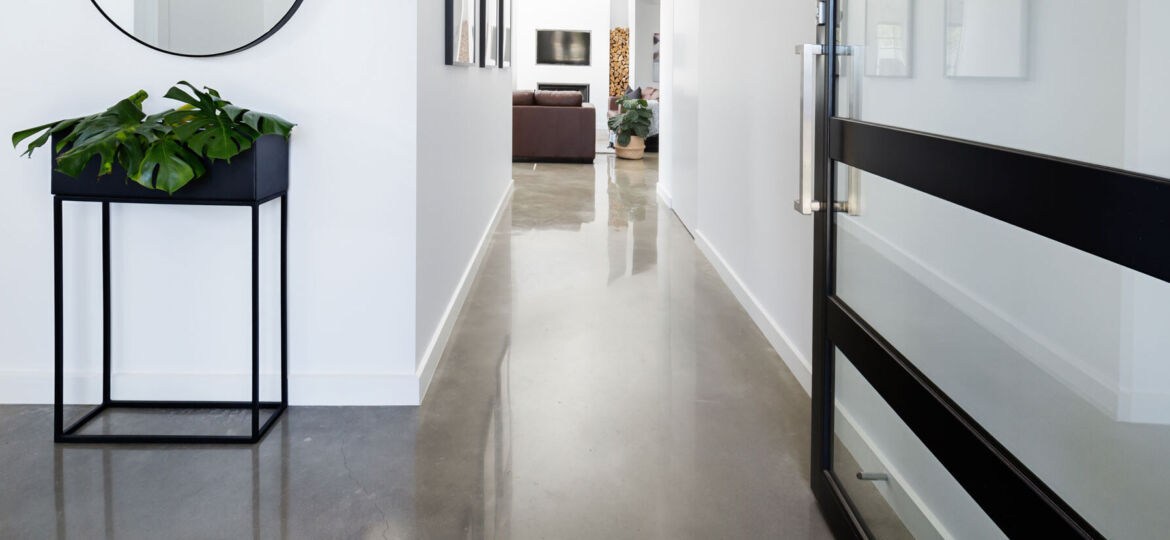 What Is It? Why Do You Want One?
A neutral zone is a buffer area between the territory of two opposed entities, where no member of either side may inhabit. It's a way of deterring unwanted encroachment. An airlock leading to a cleanroom is a neutral zone. In hockey, it's the area between two blue lines between offensive and defensive zones. In Star Trek, it's an area of space between the United Federation of Planets and the Romulan Star Empire.
In your home, think of the neutral zone an area between the clean interior you want to maintain and the dirty, muddy world outside. When returning from work, shopping or the like, you remove dirty shoes or other clothing in this zone and switch to clean, indoor attire. It ensures you don't track in unwanted dirt, debris, allergens or other pollutants. This area is sometimes called a mudroom. If not originally constructed with such a buffer, many households use a portion of their garage or laundry room to keep things tracked in from outside away from the inside.
Since it can't go any further, all the dirt and debris from outside gradually collects in the neutral zone and needs to be removed. That typically means using a vacuum and mop for cleaning. If your neutral zone has tile and grout on the floor, dirt and other debris could get lodged inbetween tiles and become difficult to remove. The same can happen over time with linoleum tiles — in fact, sometimes the tiles lose their adhesion to the floor due to constant traffic and cleaning.
By far, the best option for a neutral zone or mudroom is an epoxy floor. It's tough, durable, seamless, and it won't come loose from the floor. You can even extend epoxy coating in your mudroom so that it climbs up the wall, protecting your walls. That makes a thorough mopping much easier. You can also add a non-slip finish to make sure snow, mud, rain or other external sources don't compromise your grip as you lean over to remove your dirty shoes.
Clearly, your garage is not the only room that benefits from epoxy flooring. Households in Sacramento, Folsom, Roseville and other areas apply epoxy coating in mudrooms, foyers, workout areas, kitchens, bathrooms, and even office spaces for easy use of chairs with casters. When you look around your home or business, what areas would benefit from epoxy flooring? Let us know. Give West Coast Epoxy a call, or schedule a free consultation using our online form. Let's see how we can keep dirt and debris from crossing the neutral zone.