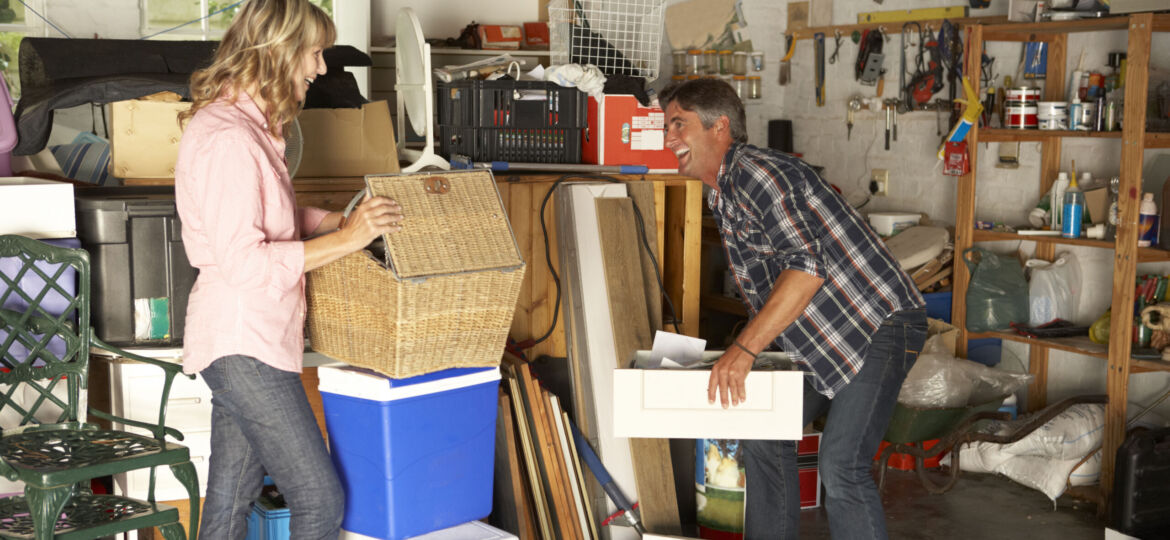 Spring is here! After a year of lockdowns and the cautious optimism generated by vaccinations, many Californians are eager to "get on with life." As part of that process, some people are already getting ready for summer with spring cleaning.
Removing, categorizing, and organizing all the items in a garage takes a lot of work, and the job isn't done until all that stuff gets put in its proper place — which may include the local donation center or even the dump. But before you put everything back where it was, take a moment and look at your garage. Specifically, take note of the floor. Have you ever noticed the garage floor before? Does it have cracks and seams? Is it a bland, drab gray color? Wouldn't you like to see that garage floor shine and leap to life like that rest of your freshly cleaned house?
Seize the Opportunity
This is a perfect time to bring your garage floor up to your standards — the same way you keep your living room and kitchen sparkling with aesthetic delight. Let West Coast Epoxy analyze your garage floor and help you find a perfect design. Our available colors, patterns, micas and textures deliver an endless variety of combinations to meet your imaginative preferences for custom flooring. Not only that, but an epoxy coating provides a seamless, durable, stain-resistant, protective layer for your garage floor.
An epoxy coating replaces the dull look of a concrete slab with a clean, vibrant décor that may very well encourage using your garage for gatherings and active projects during the summer. Even if you choose to continue using your garage as a storage area, an epoxy coating protects your concrete from cracks, stains and gouges. Not only that, but epoxy coatings add value to your house, perhaps even an incentive for potential buyers if you choose to sell in the future. According to an industry website, applying epoxy coating to your garage floor increases aesthetics, resilience and safety for your garage. An experienced realtor makes sure these benefits don't go unnoticed, easily pointing them out to anyone looking at the home.
Of course, you might see all the room in your garage and choose to use it for your vehicles. If so, adding an epoxy coating protects your concrete from twisting tires or leaking oil. With a gloss or mirror finish, it helps you glance at the underside of your car, and you can even add markers to help you know when your car is fully within the garage.
Finish Your Garage
Regardless of how you choose to use your garage, it will certainly benefit from an epoxy floor. Spring cleaning is a great time to explore your options. If you would like to see some examples of what a finished garage looks like, take a look through our Gallery pages. And we are always ready to answer any questions you have. Please give us a call with any inquiries about epoxy flooring. You can also fill out our online form to receive a free consultation. Let West Coast Epoxy help you spring into an epoxy coating!