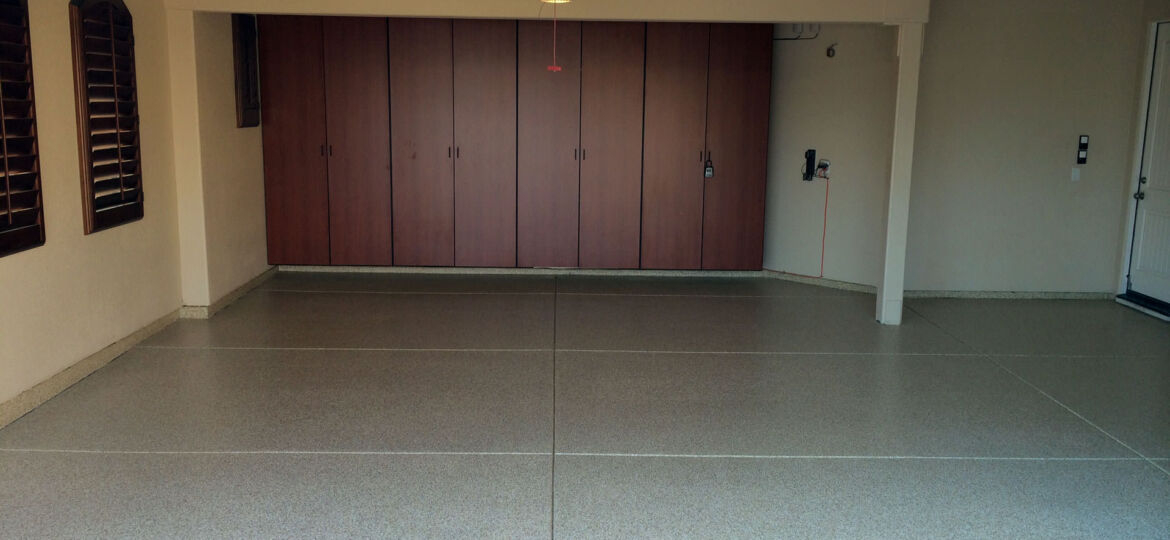 How much time do your spend in your garage? For many Northern California citizens, they don't spend much time in the garage because it's so cluttered and cramped. But garages don't start that way! If the garage used to be where you parked your car, ask yourself "What happened?" People accumulate possessions over time. Those possessions often get stored in the garage, (or the new things replace the old things and it's the old ones that go there) and before you realize it, you're parking in the driveway from lack of space.
One thing that often encourages this pack rat behavior is the lackluster ambiance of the garage. Ambiance, you say? Isn't that for the living room, or the bedroom? A fancy dining room has ambiance, but where you're supposed to put your car? Yes, the garage can have ambiance too! If your garage is dark and dreary, you're more likely to put things there that you want to forget. In fact, you likely want to forget the garage altogether, because it's uninviting. An unfinished concrete floor only adds to this problem with ambiance. West Coast Epoxy offers a way to make your garage a place where you want to spend your time. (Before that happens, though, some spring cleaning might be necessary. It's time to find out what "sparks joy"!)
Take Your Garage Back
It's important to remove the things you don't need or won't use. Even so, the clutter might be overwhelming; maybe you don't know where to begin. How do you determine what to get rid of and what to keep? Here's an effective approach:
Open the garage door and spread everything out.
Take note of each item individually.
Gather duplicates in the same spot.
Go through each item and honestly ask this question: "Have I used this at all in the past year? If the answer is no, place it in an area further away from your home.
Then ask another question: "Do I have any solid plans to use this item in the next year?" If the answer is again no, then move it to an area even further away from home.
Things in the furthest area are in your donation or sale section. Don't hold on to anything in that section, and don't let it wait for next week! Pack it up and take it to your nearest charity or donation drop off that very day, or get it on an online sales site. When you feel confident about the situation with the pandemic, try a garage sale or go to the flea market.
True, it's hard to let go of things with sentimental value, or to deny ingrained thinking like "I'll get around to it someday" or "I might need this three years from now." Nevertheless, you will be surprised how much room you'll have back, along with a great sense of accomplishment, if you use some system of decluttering. Take your pick and do it!
Maintain Your Garage
Once your reach that point, West Coast Epoxy can help you keep your garage free of clutter. How? By installing an epoxy coating on your garage floor! Once you schedule a free consultation with us, we analyze your floor and then ask you a series of questions to learn more about your preferences. We can give your garage floor a forgiving, no-slip finish, or add metallics and micas to give a textured look and feel. Would you like a reflective coating for a mirror-like effect? No problem! How about an effect that makes it feel you're walking on marble? Sure! A checker pattern to let loose that racing vibe? We can do it!
Here's the point: West Coast Epoxy will give your garage floor a look and feel that you'll love so much, you'll want to show it off. You'll never want to cover it with clutter again! For examples on what your garage floor can look like, please visit our gallery. Then, give us a call or schedule a free consultation online to discuss with us how you want your garage floor to look.