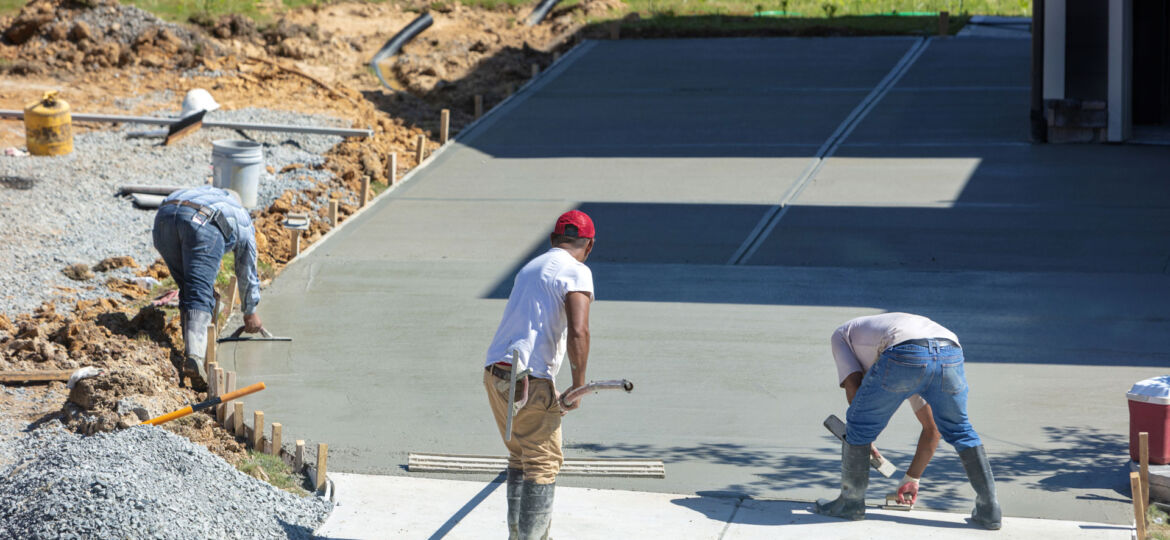 Must I Wait to Add Epoxy Coatings to New Concrete?
With successful COVID vaccines spreading throughout California, construction markets are returning to full action, with many areas around the greater Sacramento Area getting leveled and treated for new houses, business complexes, office buildings, and other facilities. If you are involved in a new home, commercial building, or other construction, you no doubt want the best options for your project. For concrete, there's no better treatment than epoxy coating. So, when should you install an epoxy coating on your new concrete?
Don't Go for Green
Adding concrete takes a similar process whether it's a new build, a renovation, or a remodeling extension. In its liquid form, concrete is spread out over an area and begins to set. To achieve proper resiliency, it needs time for the water in the mixture to evaporate. While this process happens, the concrete is referred to as being green. The standard curing time for green concrete is 28 days, depending on factors like ambient temperature, humidity, weather, shading and the components and their ratios in the original mixture.
Until the concrete is finished with the green stage, it's important to hold off on epoxy coatings. Think of it this way: you don't put icing on a cake until it's finished cooking. Cake batter doesn't have a stable surface to hold the icing in place. The result would be a sloppy, uneven mess that wouldn't look right or cook right (and it probably wouldn't taste right either).
The same holds true with epoxy, stains and polishes. It's important to wait until a concrete foundation is ready to do its supportive job for years to come. Trying to install it beforehand could result in flaking or ruination of the concrete floor. But once the concrete goes from green to gray, and has that durable readiness, then you can apply treatments to improve the look and protection of your concrete floor.
When is Concrete Ready?
Certain tests are carried out at different intervals when a concrete slab is poured, cured, and set —especially with commercial applications. There are also tests to make sure your concrete is dry enough to receive an epoxy coating, and West Coast Epoxy can help you with those. But since it takes time for concrete to be ready, it's always a good idea to schedule out your construction phases with that limitation in mind. You simply cannot force concrete to be ready any quicker than the time it needs.
In the interim, you can discuss with West Coast Epoxy what kind of finish you want on your concrete floor. Would you like a textured feel, or a striped or spotted approach? Perhaps you'd like a marbled floor, or special numbers or logos added in strategic areas. Maybe you'd like to see your face reflected in the floor as you walk along it. Discussing those options with West Coast Epoxy before your concrete floor sets will give you a chance to consider your choices and get advice. In fact, there's no need to wait until your concrete is poured. Give us a call, or schedule a free consultation online. When it comes to new construction and concrete floors, epoxy coating is more than icing on the cake.