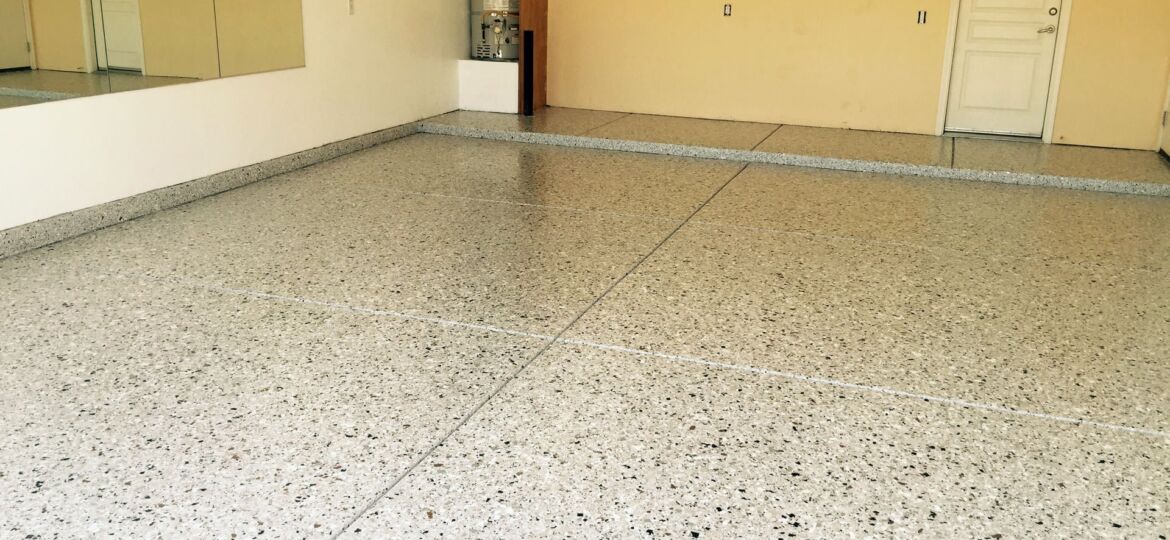 Epoxy coatings are popular in Folsom – not just for garages, but for other areas of the home and for commercial buildings. Many businesses with kitchens, warehouse floors, or clinics have seen the benefits of epoxy coatings for their floors. The impenetrable barrier created by epoxy makes dealing with spills, clean up, and maintenance extremely easy.
But many businesses in Folsom need to have that protection extended beyond the floors and up onto the walls, so that any spills are corralled by a seamless spread of epoxy. That protects the wall and its inner workings. West Coast Epoxy performs this above-the-floor epoxy extension for many homes and businesses in the Folsom area. It's called coved flooring. After spreading the epoxy coatings across the concrete floor, an extra amount from the same material is spread over the junction where your walls meet the floor, and then continues up the walls for as much as eighteen inches.
Coved flooring acts like the lip of a deep dinner plate, making sure any liquids cannot seep under the walls. Instead, they collect in a corner, making cleanup simpler. If the fluids have any velocity, like from a cleanup hose, the coved flooring makes sure that the walls do not get saturated. Coved flooring also comes in handy to help prevent damage from carts or pallet jacks. From a visual standpoint, coved flooring improves the look of your facility. Your excellent choice in colors and texture for your epoxy floor simply continues up the walls, adding uniformity.
Using epoxy coatings for your concrete floor and coved flooring for your adjacent walls is an efficient way to both decorate and protect your property. To find out more about coved flooring, epoxy coatings, or other options for concrete floors in Folsom, please contact West Coast Epoxy at 916-531-1874, or use our online form to schedule a free onsite consultation.