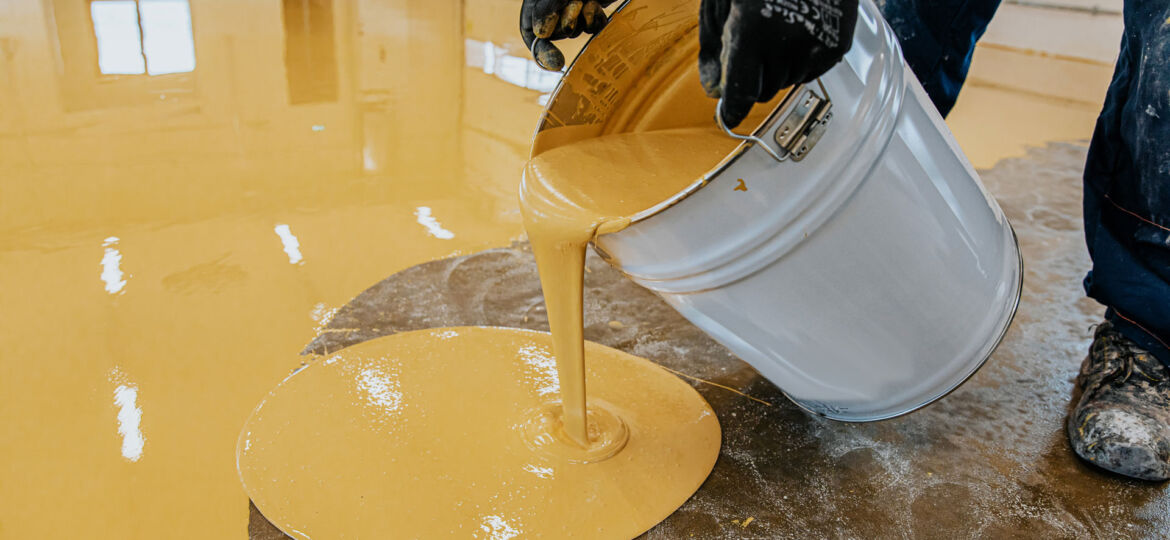 Folsom residents love the outdoors. As you cross the Rainbow bridge, you'll often find groups of bicyclists along the road as well as dozens of kayaks and paddle boards floating in the American River. Folsom has outdoor shopping centers, farmer's markets, amphitheaters, and wide-open spaces in the middle of business complexes. Some Folsom citizens like to do things themselves, and that includes working on vehicles, learning crafts, and home improvement. With epoxy coatings, some might be tempted to use epoxy paint instead. Before making a choice, however, it's best to consider the differences between epoxy paint and epoxy coatings.
What is Epoxy Paint?
Epoxy paint is just like it sounds – oil-based paint that you might put on the wall, but mixed with epoxy to improve its ability to adhere to surfaces. Epoxy paint improves weather resistance, much like latex paint, but it also improves durability. Like regular oil-based paint, epoxy paint comes in a variety of colors, so it might seem easier to find a floor coating that matches your walls. It's also less expensive than epoxy coatings.
But just because this paint has epoxy added, that doesn't mean it can withstand typical foot traffic. Its durability is still low when placed on a floor or highly used surface, making it prone to chipping, flaking, or fading. Epoxy paint is not designed to endure vehicle traffic. It might improve wall paint, but it's not a good option for concrete floors.
What Are Epoxy Coatings?
Epoxy coatings are designed to take a pounding – and look great doing it. They provide a seamless barrier that protects your concrete floor in a wide variety of colors, textures, and patterns. You can also add a non-slip finish to help shoes keep their grip. And to top it all off, epoxy coatings are formulated to last the life of your concrete, so you never have to worry about repainting in a few years!
Of course, epoxy coatings require more preparation and experience to install properly. They are thicker, and don't go on as easy as epoxy paint. Epoxy coatings require speedy and precise application for a successful installation. Thankfully, West Coast Epoxy has years of experience installing epoxy coatings throughout Folsom and Northern California. We know the best ways to prepare your concrete, apply epoxy coatings, and impress you with our expertise.
DIY or Delegate?
When it comes to shielding your concrete floor with a protective coating it's vital to do your research, get the facts, and consider the options. West Coast Epoxy is happy to do that with you. When you schedule a free onsite consultation, we inspect the status of your concrete, determine the scope of the project, and go over all our findings with you. We're happy to answer all your questions! Give our office a call or schedule an appointment online to get started on finding the right epoxy in Folsom.