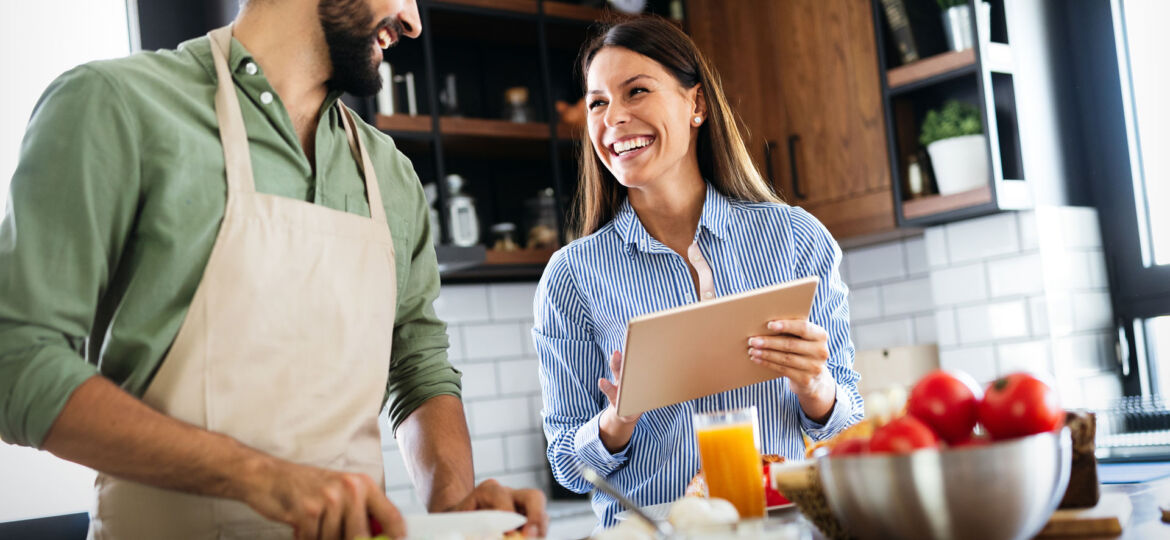 Q & A About Epoxy Floors in the Kitchen
Many homes in Sacramento have a concrete foundation for their kitchen floors. Some homeowners have decided to remodel their kitchen by pulling up their vinyl flooring or ceramic tiles to expose the concrete and install epoxy coatings instead. Some homes currently being built use epoxy floors for their kitchens instead of traditional tilework. So here's a list of common questions about epoxy coatings in the kitchen as well as their answers.
Don't Your Feet Get Cold?
Epoxy floors are no colder than tile floors. In fact, if you are remodeling your kitchen or building it from scratch, you can install a radiant heating system in your kitchen floor. The heat radiates through the epoxy coatings to make sure your feet are as warm as you need. But even without radiant heating, epoxy coatings are usually the same temperature as vinyl or hardwood floors.
Isn't Concrete Hard on the Feet and Legs?
Again, tile floors are not known for being comfy. And epoxy flooring can be modified so that it has a sense of give as you step on it.
Isn't Epoxy Too Slippery for Kitchens?
It's true that shiny epoxy floors in commercial showrooms can be slippery when wet, but their floors focus on looks, not functionality. That doesn't hold true when you use epoxy coatings for your kitchen floor. By adding textures or a no-slip finish to your epoxy coatings, your floor can have more grip than what tiles or linoleum offer. In fact, many commercial kitchens in restaurants use epoxy flooring because they offer stronger grip with the proper application.
Are Epoxy Floors Easy to Maintain?
Absolutely! Epoxy floors are seamless, so no food or bacteria can hide between the tiles. Since no grout is involved, microorganisms have next to nothing to latch onto. Restaurant kitchens love the ability to simply rinse the floors by hosing them down with water, then using a squeegee to send the water down the drain. By adding the option of coved floors, the bottoms of your walls are also protected from spills and collisions. For residential homes, a quick mop with some water and cleaning solvent is all that's needed to clean up spills or maintain sanitation.
Of course, you likely have other questions about using epoxy floors in your home kitchen. West Coast Epoxy has the knowledge, experience, training and skill to answer them all honestly and completely. To get your questions answered, please contact our office by phone or use our online form to list your questions, and we will respond with clear answers. We're happy to help you achieve the kitchen floor that you've always been looking for!