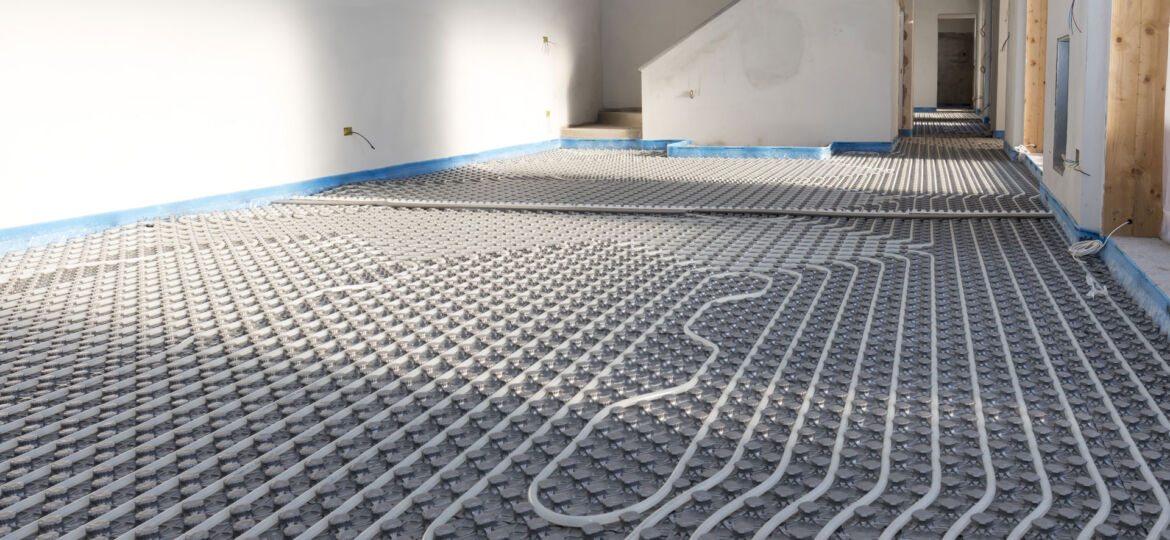 Though not as popular in the Sacramento area, many places in the Sierra Nevada Mountains as well as Northern California enjoy radiant floor heating. When your feet get out of bed and hit that warm, comfortable floor instead of an ice-cold slab, it immediately improves your day right when it begins! Radiant heating is energy efficient, quiet, allergy-friendly, and doesn't require duct work. It is even gaining popularity with businesses. But when a home or business installs radiant floor heating, what does that mean for epoxy coatings?
Radiant Heating and Epoxy Floors Can Work Together
Epoxy flooring goes very well with radiant floor heating. The durability of epoxy flooring allows a protective layer across your floor that will not get in the way of the radiant heat. Although there are considerations during the installation, one can make sure the other lasts a long time. For this to happen, it's important to follow proper procedures when setting them up together.
Turn off your underfloor heating for at least 4 days in preparation for installing an epoxy coating. This allows the epoxy to cure over the correct amount of time.
Leave the radiant floor off for at least 7 days after the epoxy coatings are applied. This means the radiant floor should be off for a total of at least 11 days.
When turning the system back on after the epoxy floor is in place, bring up the heat slowly until it reaches room temperature – no more than 9 degrees Fahrenheit (5 degrees Celsius) per day.
With most radiant floor heating systems, there is typically a maximum advised temperature. This is especially true depending on types of insulation and other floor components present. Most radiant floors have a maximum of around 80 degrees Fahrenheit.
Since most radiant floors are not used as much during summer months, this is often the best time to install epoxy coatings.. Consulting with West Coast Epoxy in the springtime is a great opportunity to discuss what colors, textures, or patterns you'd like to see on your warm, inviting epoxy floor. You can peruse our gallery for ideas, give us a call, or set up a free consultation online to go over the details on how you want your customized epoxy floor to look. Once it's installed, you'll have a floor that not only feels radiant, but looks radiant as well!