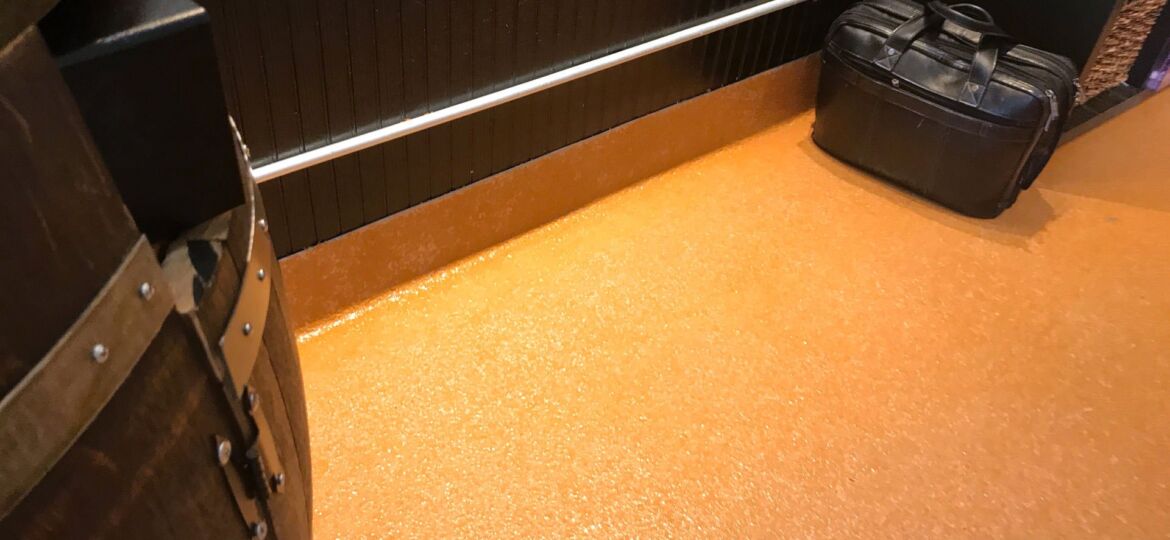 Are there coves in Roseville? Yes, but not the kind most people think about when they hear the word coves. Usually, you think of a sheltered body of water that's safe for swimming or harboring a boat. But the term cove has more than one meaning. Another definition is "a concave molding that covers the point where two structures meet," like where a wall meets a floor. Instead of a right angle, a cove creates a gentle, curved sweep from the floor to the wall. This eliminates the dust, dirt, or debris that gets lodged in corners, because the transition between wall and floor is now smooth and easily accessed due to the cove. Even better, when a cove is created with an epoxy coating, it also becomes liquid resistant, protecting the wall from fluid intrusion.
West Coast Epoxy offers coves for our epoxy flooring clients in Roseville. Our coves extend beyond the floor and up the wall several inches. By adding this seamless protective barrier you make cleanup easier. Foot traffic that scuffs the bottom edges of walls, and carts or other equipment that bang or scrape against them, will bounce off of epoxied coves.
Customizing Coved Floors
Epoxied coves offer a wide variety of customization options. You can choose how far up the walls your coved flooring extends. You can also choose how much of a bevel, or curved angle of the cove, is best for your Roseville home or business.
Coved flooring is a very popular option for patios, gym floors, restaurant kitchens, locker rooms, and bathrooms. It's common in hospitals and commercial corridors. If you have a mudroom or laundry room at home, coved flooring is a must-have for easy cleaning and wall protection. Is coved flooring a good option for your concrete floor in Roseville? Call West Coast Epoxy to speak with an experienced staff member who can verify how epoxy coatings and coved flooring can benefit your Roseville home or business. Give our office a call or schedule a free onsite consultation with us by filling out our online request form. We're happy to introduce you to coves for Roseville!