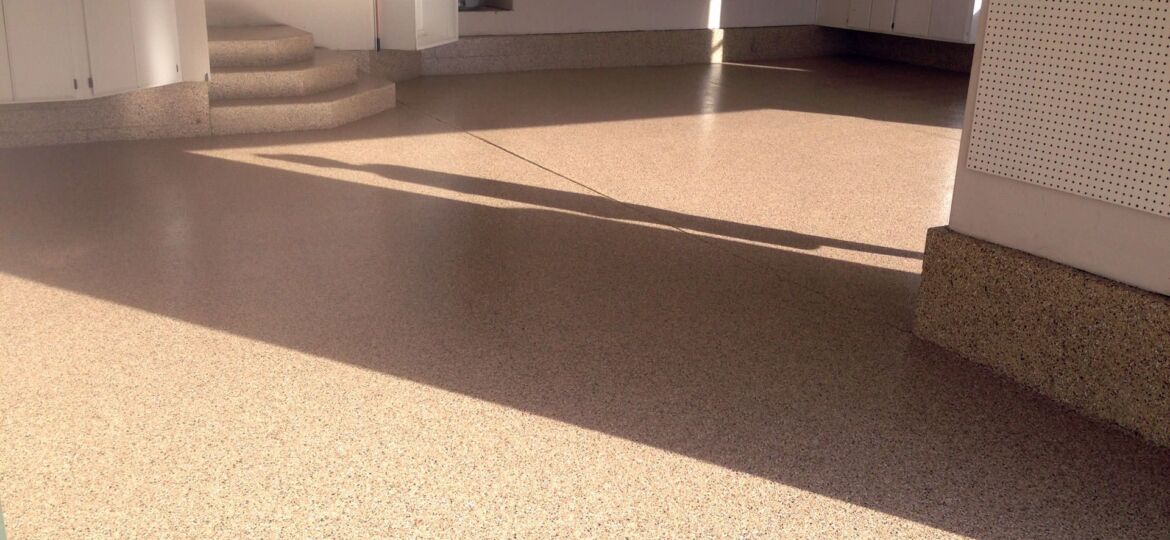 Roseville has a diverse variety of homes – new and old, small and large, classic and modern – but all types of homes benefit from epoxy coatings. That's why there is such a demand for epoxy floors in Roseville. Whether it's for a remodel or a new build, epoxy coatings offer seamless, durable flooring that is easily customized to the taste of the homeowner. They are easy to clean and require much less maintenance than tiles (no grout) or carpeting (no shampoo — ever).
But epoxy floors are not the only component a person wants in their new home, gym, pool area, kitchen, or the like. Many homeowners like the look of baseboards at the base of their walls. Baseboards cover the areas where your floors meet with walls. They protect the base of your walls from shoes, pets, or furniture. They also add an appealing finish to a room. So, the question arises: when should you apply baseboards in respect to epoxy coatings?
Start From the Bottom
It's always best practice to put epoxy coatings in place before you place your baseboards. Why? Well, even the most skilled application of epoxy coatings might result in certain areas of the walls having a small bit of epoxy – perhaps an eighth of an inch – clinging to the walls as well as the floor. Baseboards cover over such areas. Your epoxy floors and your baseboards meet in perfect symmetry, no smears or imperfections to see. Therefore, once the walls and floors are finished, it's the perfect opportunity to reapply the baseboards.
An Alternative to Baseboards
West Coast Epoxy is happy to offer an alternative to baseboards. Coved flooring extends your epoxy coatings from the floors so they continue up the walls. You can extend the protection you gain from epoxy coatings onto your walls by as much as you'd like, at least up to 18 inches – that's far more protection than baseboards offer! Coved flooring is very popular in areas where liquid or dry spills tend to happen, like kitchens, pool areas, and pantries. They keep liquids from getting into the walls. They stay corralled until you clean them up.
Whether you want to use baseboards or coved flooring, epoxy coatings are a popular and practical way to improve the value of your Roseville home. West Coast Epoxy wants your new home or remodel to be the best it can be. Give us a call, or schedule an appointment online for a free, onsite consultation.