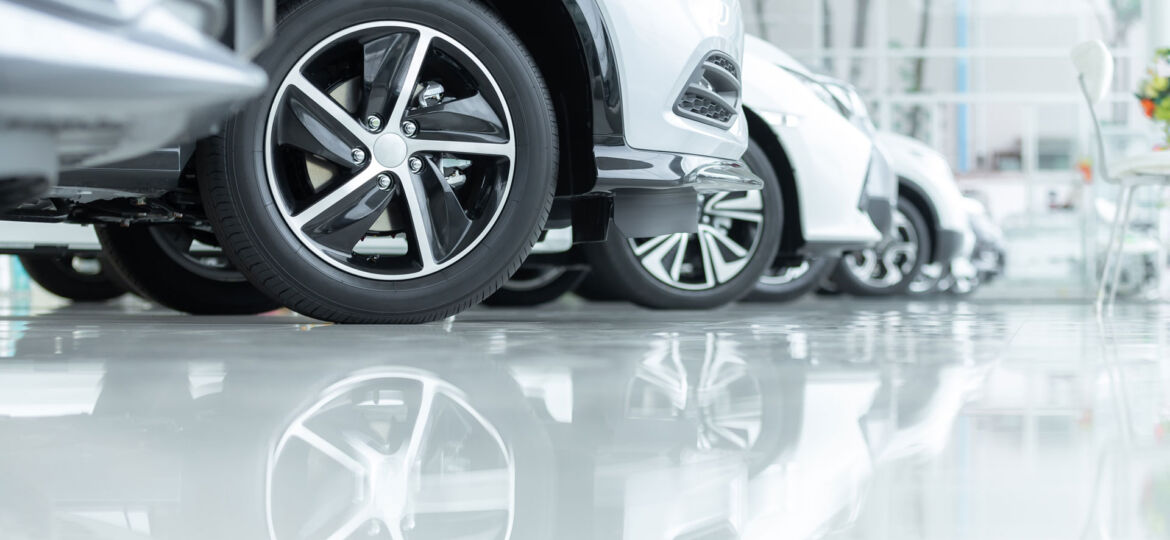 Along with being a wonderful place to live, Folsom is home to many commercial and industrial businesses. Places like these require measures to keep their floors safe and secure, but they don't want to compromise aesthetic appeal while doing so. That's why so many commercial and industrial sites choose epoxy flooring in Folsom.
Protection for Your Floor
Most businesses want a smooth floor. But a smooth concrete floor becomes slippery when wet, posing a danger to customers and workers. Untreated concrete is also prone to damage from falling equipment, marks from tires, cracks, and other damage. Epoxy flooring in Folsom protects your floor from gouges, scrapes, and chips. With a non-slip surface added, it helps shoes and tires to keep their grip, so they don't slip or slide out of control. Epoxy coatings are resistant to liquid and chemical spills, protecting your concrete from damage or corrosion. Adding coved flooring allows your epoxy coatings to protect your walls from impact damage, as well as preventing liquid spills from seeping under your walls.
A Custom Fit for Your Concrete Floor
Each commercial and industrial floor in Folsom faces different challenges. An auto body or repair garage deals with heavy metal objects and oil spills, whereas an urgent care clinic deals needs a floor that is easily sanitized. A workout room might need an epoxy coating that absorbs impact while a locker room wants to keep their floor from being slippery or suffering water damage. Concrete coatings from West Coast Epoxy customize your floor to meet your specific needs! Epoxy coatings are the prime choice for businesses like:
Showrooms
Garages
Restaurants
Assisted living facilities
Health and fitness clubs
Clean rooms
Display floors
Shipping and receiving buildings
Storage facilities
No matter what your business in Folsom, West Coast Epoxy has a concrete coating to fit. To see just how epoxy coatings will help your business, give West Coast Epoxy in Folsom a call or schedule a free consultation online.