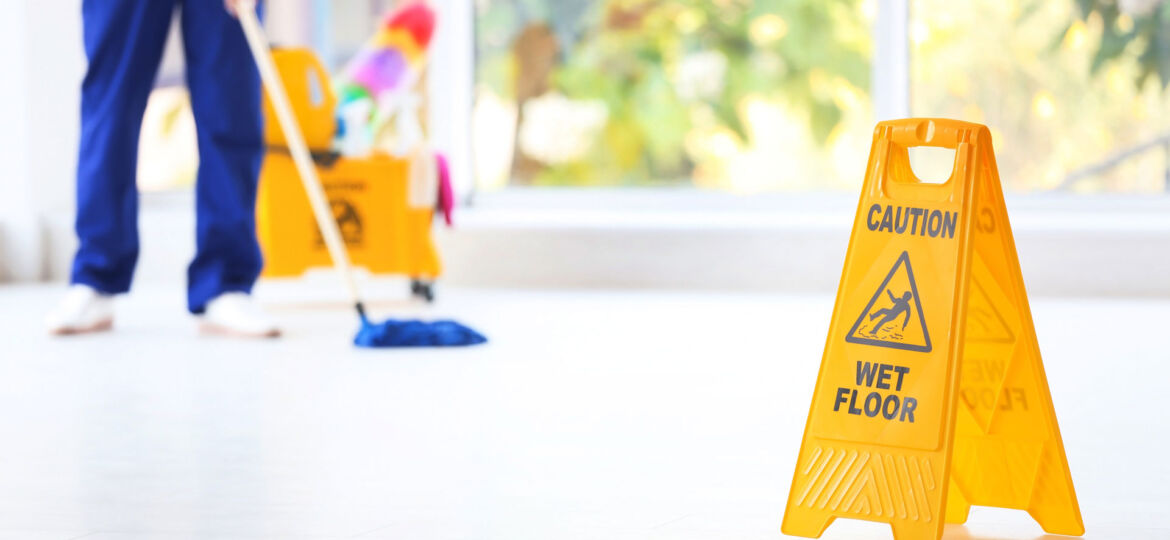 Installing epoxy coating to your concrete floor in has plenty of benefits. For instance, the coating protects the concrete. With a non-slip surface, it protects those walking on it. All the available colors, textures and patterns offer enormous aesthetic value. And let's not forget that an epoxy coating reduces wear and tear to your concrete, extending it's life and use. Another wonderful benefit to epoxy flooring is that you can keep it looking great without time-consuming maintenance.
Basic Cleaning for Epoxy Floors
Epoxy floors are smooth and flat, adhering to your concrete. Dirt and grime have nowhere to hide, so all it takes to sweep it away is a broom or brush and a dustpan. In fact, dust mops are ideal for collecting dirt, allergens, and other particles over large surface areas with very little effort. If you'd prefer to use something like a shop vacuum to collect it, that's fine too — you don't have to worry about any damage to carpet fibers, tiles, or wood flooring.
Smaller Spills on Epoxy Floors
Epoxy flooring creates a seamless barrier over your concrete floor that liquids cannot get through. If there's a spill of water, oil, or even acid, your concrete floor will not be affected. In fact, epoxy flooring helps to keep it from spreading or soaking into other materials. Of course, it's still important to clean up these spills promptly, so they do not leave behind any sticky or slippery residue as they dry. Even if they do, all you need is a mop and some cleaning solvent to wipe away the residue, leaving your epoxy floor shiny and clean.
Big Spills on Epoxy Floors
Sometimes there's enough liquid from a spill that it just seems to go everywhere. West Coast Epoxy offers an option with our epoxy floors that is designed to stop those kinds of spills from escaping. It's called coved flooring. It basically continues the epoxy coating over the corners where your walls meet the floor and up the wall itself for five inches or more. This provides a seamless border, like the lip of a dinner plate. It stops the spill from getting into the walls, allowing for a much easier and thorough cleanup.
Clearly, the benefits of an epoxy coating makes it an option for any business or home with concrete floors, but you might still have some questions about your particular circumstances. For example, perhaps your floor is in a small room, or you're building a home and your foundation isn't poured yet. Regardless of the issue, it's a great time to discuss your options with West Coast Epoxy. Our training and expertise give us a wealth of understanding to point out the best options for your concrete floor. Give us a call or schedule a free consultation online. We'll show you how adding an epoxy coating to your concrete floor will make a clean sweep of your maintenance concerns.