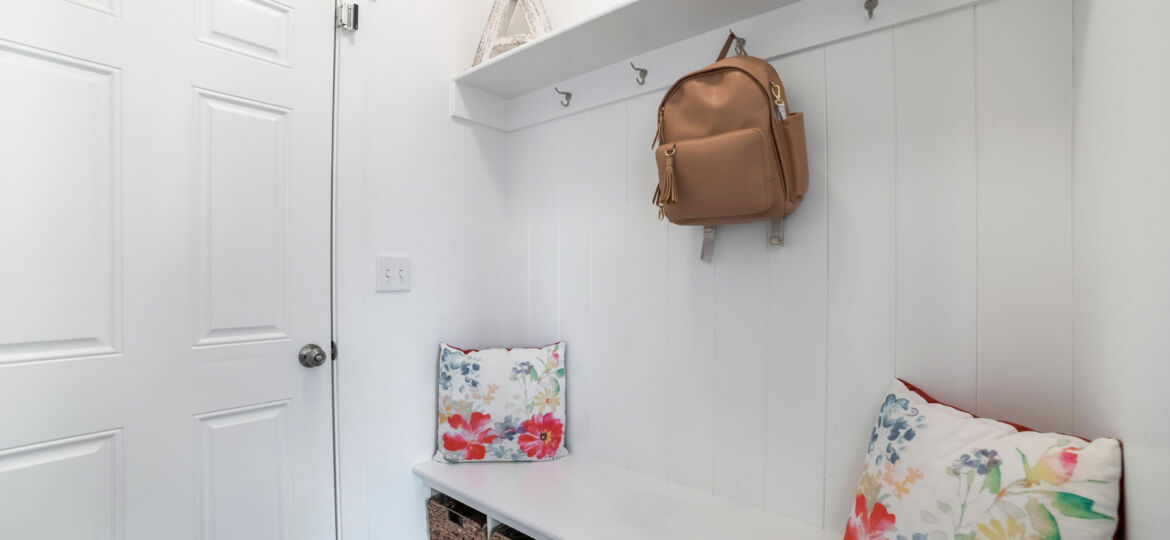 Show the Dirt Who's the Boss
Lots of people in Folsom use mudrooms. It's a simple idea: a mudroom provides a separate space to disrobe dirty clothes and footwear so you don't track dirt, water, or other contaminants into your home. It also works as a prep room when heading outdoors, a place to put on your boots and jackets. During inclement weather, like right now with the Sacramento Valley's atmospheric rivers, a mudroom proves its value. Many people use a laundry room or the garage as their mudroom, while others have a purpose-built mudroom. In any case, a place that acts as a mudroom is always appreciated.
Of course, the cleaner you keep your mudroom, the cleaner your home will be. Depending on the type of flooring, that job can be easy, or it can be difficult. Untreated concrete can get stained from smeared mud and its pores get waterlogged over time. Tile floors have grout that gets dirty and moldy when wet. Carpet in a mudroom is nonsense, and wood floors are only a step better. Vinyl flooring is easy to clean, but when sand is part of the mud mix it can leave nasty scratches as it gets ground into the flooring over time.
The Best Choice for Mudroom Flooring
Epoxy flooring is the best option for any mudroom. The smooth surface of an epoxy floor has no seams or joints, so it leaves no place for grime to hide. A quick mop with the tool of your choice gets the debris out of the mudroom. Coved flooring makes it even easier. With coved flooring, the bottoms of the walls are also protected. Adding a no-slip finish to the epoxy flooring in your mudroom helps to make sure you don't fall when standing on one leg and pulling off a boot or a pair of rain pants.
West Coast Epoxy is the perfect source to find out more about epoxy flooring in Folsom, whether it's for your mudroom or any other concrete surface in your home. Give our office a call with any questions you have about epoxy flooring. You can also relay your questions using our online form and even schedule a free consultation. We'll help the floor of your mudroom be the best it can be!