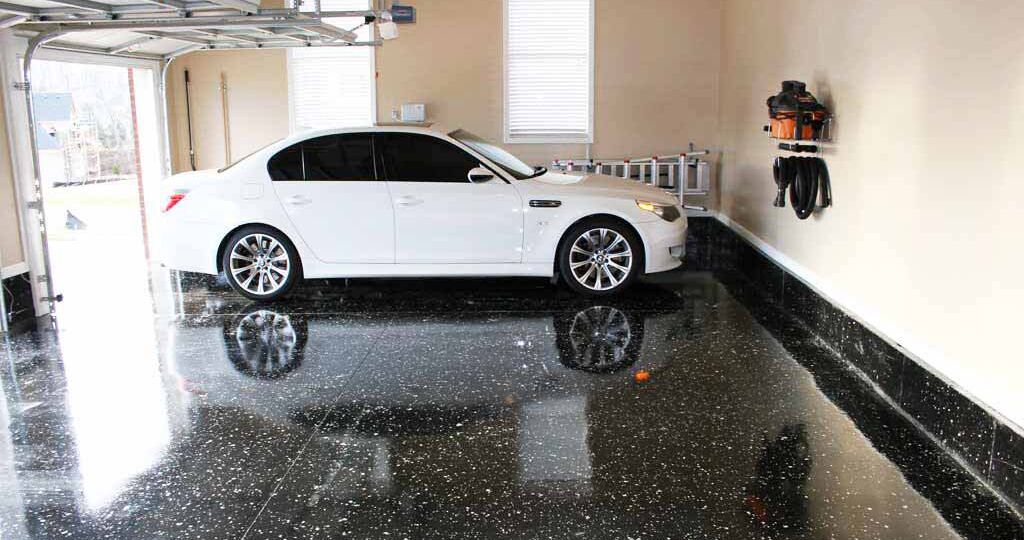 Have you ever visited a commercial establishment in Folsom with epoxy flooring installed by West Coast Epoxy? At these locations, people are impressed by the beautiful appearance and protection that epoxy flooring offers. Can you enjoy the same look, feel, and protection in your Folsom home? Yes! Epoxy flooring is not just for businesses anymore – it's popular in residential settings as well.
Why Residential Epoxy Flooring?
Epoxy flooring offers numerous advantages for Folsom homeowners, including:
Versatility – epoxy flooring can be installed in various spaces such as garages, pool decks, patios, sport courts, workout rooms, basements, studios, sunrooms, driveways, pathways, and more.
Aesthetics – with epoxy flooring, you can choose from a wide variety of colors, patterns, and textures to create a stunning and unique design that complements your home's décor.
Durability and Protection – epoxy flooring offers long-lasting protection for your concrete floors, making them resistant to stains, cracks, and other damage.
Enhanced Safety – epoxy coatings can be designed with anti-slip finishes, providing superior grip and reducing the risk of accidents.
How to Get Epoxy Floors in Folsom
To have epoxy flooring in your Folsom home, follow these simple steps:
Browse our gallery of completed installations here on our website or on the web for inspiration and ideas.
Contact West Coast Epoxy by phone or by filling out our contact form here on our website.
Schedule a free onsite consultation or request a quote online.
Work with the experts to finalize your design and get an accurate cost estimate.
Once you're satisfied with the quote, our expert team of professional installers start working on transforming your concrete floor into a beautiful and protected masterpiece.
Epoxy Coatings Work for You!
It's time for Folsom residents to experience the benefits of residential epoxy flooring, and West Coast Epoxy is happy to help them reach that goal. With its versatility, aesthetic appeal, durability, and safety, epoxy flooring is a popular choice for homeowners in Folsom. Don't miss out on this opportunity to elevate your home's flooring to new heights. Give West Coast Epoxy a call or schedule a consultation online. Start your journey towards a stunning and protected concrete floor that reflects the beauty of Folsom.