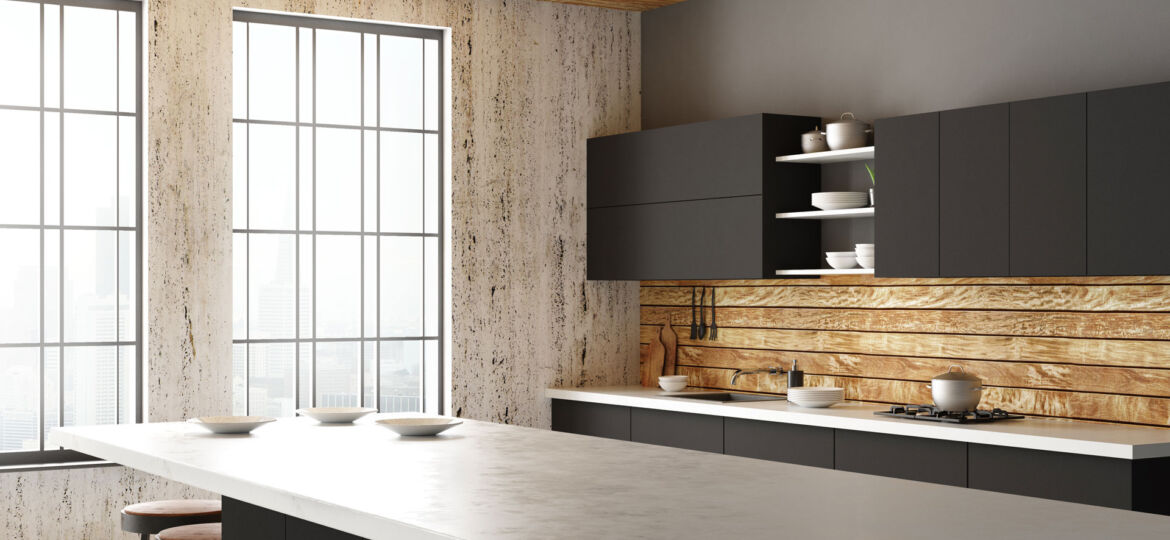 Concrete is a very popular choice for building foundations and flooring. It's durable and can be set into countless sizes and shapes. In recent years, some home builders in Sacramento have opted to use concrete for their countertops, especially in the kitchen area. It makes sense – concrete is readily available and affordable. Plus, it will obviously hold up against knives and tenderizers.
But concrete used for countertops cannot be left untreated. Its porous nature will easily stain from acids and tannins in food and drink. Fluids and juices can get lodged in microscopic holes and fissures on the surface of the concrete. Much like a stone tabletop, a concrete countertop requires a sealed surface to stay sanitary and clean.
Coat Your Counter with Protection
Epoxy coatings from West Coast Epoxy provide an unequaled solution for your concrete countertops. They adhere to your concrete and provide a seamless, durable barrier across the surface. Epoxy coatings protect your countertop from cuts, gouges, spills, and stains. With coving, you can extend the protection across the back wall of your work area to protect it from splatter and stains.
But it's not just the protection you get with epoxy coatings, it's also the wide variety of custom appearances and textures. Just imagine having an epoxy coating with a marbled pattern, speckled granite, micas, or another appealing look. Epoxy coatings on your countertops can match a kitchen floor with the same pattern!
Seal the Deal
Using concrete for countertops is a frugal and efficient option, considering the increase in cost for many home improvement materials. Even so, concrete countertops need a quality sealant to make sure they remain easy to clean. With decades of experience and training, our experts are happy to make your concrete countertops one of the impressive parts of your kitchen!